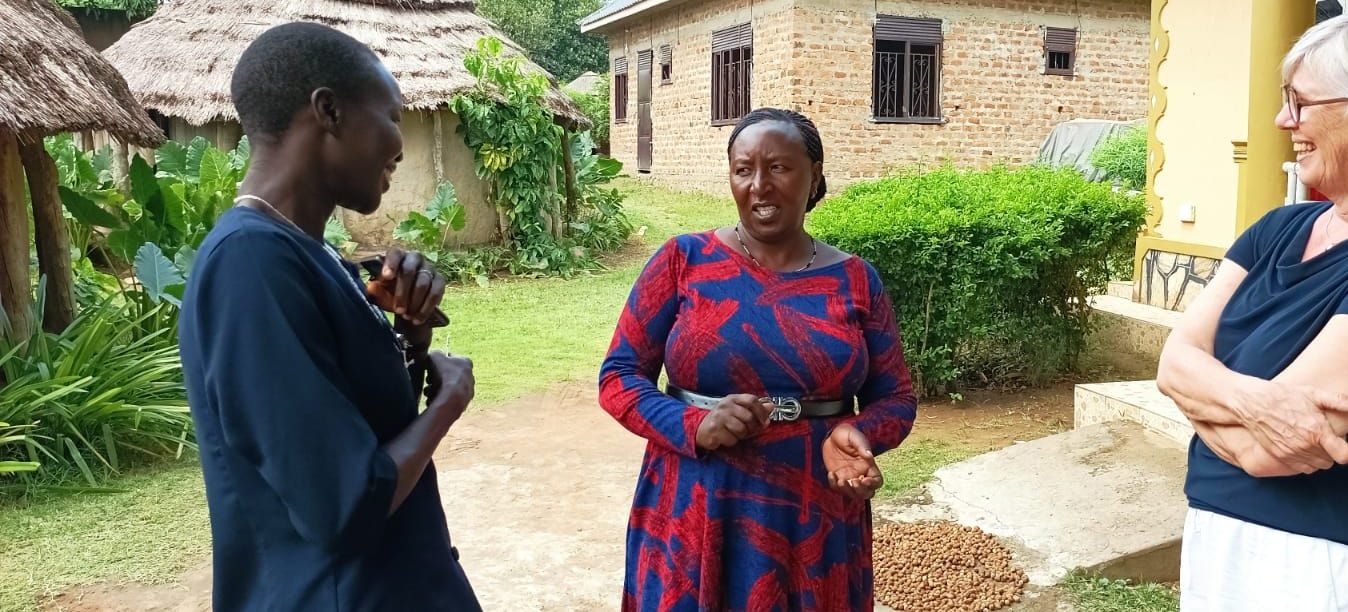 Our Ugandan project partners on Senior Experts Maria and Rudolf
As Medical Mission Sisters, we are very grateful to our two senior experts Maria and Rudolf…
Medical Mission Sisters, Uganda, Adjumani
We would like to thank Jugend Eine Welt Austria for the tireless support to us here in the mission, especially for sending us the Senior Experts' Volunteers Maria Anna and Rudolf to come and share their expertise in the areas of Agriculture and Health Care Systems.
Maria the Occupational therapist and health scientist was involved in the following areas:
Maria and Sr. Christine did community needs assessments for the injured and disabled people, as well as for people with mental illness. 600 questionnaires were administered by the Village Health team to people living with a disability in the subcounty, whereby health was voted by 67% as a big challenge for people living with disabilities and their families. This was a very important exercise because we were able to identify the challenges people living with disabilities and their families were facing.
Maria trained 14 local supervisors for community-based rehabilitation both from the refugee and from the host community in the making of assertive devices like crutches, corner seats, walking sticks, provision of orthopaedic services. She also offered mobility and orientation training for people with irreversible blindness.
Maria did home visits to some of the people living with disabilities and their families to help them in different ways.
Rudolf as an Agriculturalist was involved in the following areas:
He trained five farmer groups of 150 members. The groups were trained in agriculture in the fields of mechanized agriculture, how to breed seedlings from the green house, how to operate walking tractors in order to improve on agricultural produce. He also taught the group about the dangers of bush burning and littering of plastic papers on soil. We are hopeful that these groups will act as ambassadors next season to ensure that there will be no bush burning.
To support the farmers to improve the agricultural practices, he secured for them the walking tractor, the green house and the constructed garage. With the farmer groups, they tilted 7 acres of land in which the groups have planted different kinds of crops for this season and they are doing well in the garden. This first harvest will support the groups for income generating.
As Medical Mission Sisters, we are very grateful to our two senior experts Maria and Rudolf for their generous heart, for sharing their knowledge and expertise with our refugees and the host community. We have learned a lot from them. They went the extra mile to adjust to our way of living.
It was a very enriching experience to be with Maria and Rudolf, we have learnt a lot from them in the areas of flexibility, simplicity. They were very understanding, down to earth, shared their life experiences, were very humorous, very friendly, life giving and selfless.
We would love to continue to collaborate with Jugend Eine Welt in our mission with the refugees and the host community to support our brothers and sisters made poor in our society. (December 2022)